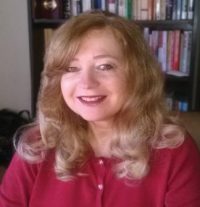 Dr. Donna Schwontkowski
(ret. D.C.), M.S., and B.S. Nutrition, Master's in Herbology
"As a retired chiropractic physician, I've seen a lot of patients who have pain in their muscles and joints that literally disrupts their entire life. Getting to the bottom of this pain and eliminating it is the solution but it takes time.
Research shows that both menthol and methyl salicylate are two very effective substances that relieve the pain of backaches, muscle sprains and strains, and joint pain. There are dozens of studies that support this. If you want pain relief, having these two ingredients together in a cream can give you an expected amount of pain relief.
With this said, I'd like to introduce you to Terrafreeze Extra Strength Pain Relief Cream, which I've tested myself and recommend. My story of pain relief is that I had to drive seven hours to an appointment and fully expected to have a lot of back and neck pain by the time I arrived at the destination. Upon starting the trip, my neck movement was 40% restricted from prior car accidents. I rubbed the cream in at the beginning of the trip and two additional times along the way.
Each time I applied the Terrafreeze cream into the skin, I could feel the increase in circulation. About halfway through the trip, my neck was more mobile. When I arrived at the destination, my cervical vertebrae were moving better than they had in a few weeks. I never developed neck pain or back pain on the trip and this is very rare.
This cream goes beyond other creams in that not only does it deliver superior results but it also contains additional natural ingredients known for their ability to repair skin and heal inflammation. Ingredients such as vitamin C, Arnica, aloe vera, boswelia, turmeric, emu oil, ginger and several others. Combining the menthol and methyl salicylate with these natural ingredients is really a stroke of genius. And the results are clearly seen – I found it better than other pain relief creams tried with my patients in the past.
I professionally and personally recommend Terrafreeze Extra Strength Pain Relief Cream for anyone with joint aches and pains, arthritis, sprains and strains, and back or neck aches. "

– Dr. Donna Schwontkowski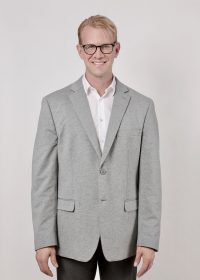 "Terrafreeze is a diverse, novel topical pain relief formulation that combines a number of FDA recognized ingredients, both herbal as well as more traditional such as menthol to work in a multi-faceted way to improve issues with various types of pain, including soft tissue and joints. Drawing from the botanical medicine world, it incorporates known natural anti-inflammatories such as Boswellia, Ginger and Bromelain with healing, nutritive and soothing ingredients such as Chamomile, Emu Oil and Arnica to ultimately provide a well-rounded, effective, and non-pharmaceutical option for pain support. Tested with validated purity and potency by a third-party lab, this product provides a safe and viable option for those looking for natural pain relief."