Sale! test_product
US$10.00
×
Key Ingredients: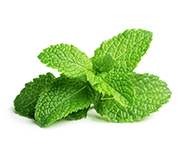 Menthol
Instantly brings cool, soothing pain relief to aching muscles and joints. Other medicinal ingredients combines with Menthol get to work faster while the increased blood flow itself bring their efficacy to the affected area instantly.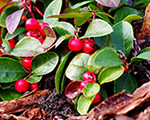 Methyl Salicylate
Methyl Salicylate is produced by many species of plants, particularly wintergreens. When used therapeutically, it makes a mild local response that gives relief at the area of pain.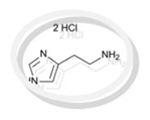 Histamine Dihydrocloride
Histamine DHCl is used for the temporary relief of minor aches and pains of muscles and joints associated with arthritis, simple backache, bruises, sprains, and strains.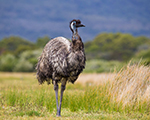 Emu oil
Because of its powerful anti-inflammatory and superior penetrating properties, Emu Oil can pass through the external layer of the skin causing relief from arthritis, as well as muscle pains, bruises, strains and sprain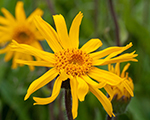 Arnica Montana
The reason Arnica works because, like many plants, it has antiseptic and anti-inflammatory properties. When Arnica is applied, it stimulates circulation, helping the body's own healing system react – which encourages healing.
ACTIVE INGREDIENTS:
Menthol
10.00%
Menthy Salicylate
10.00%
Histamine DHCl
0.050%
INACTIVE INGREDIENTS: Aloe Barbadensis (Sloe Vera Gel) Juice, Aqua (Deionized Water), Arnica Montana Extract, Ascorbic Acid (Vitamin C), Boswellia Serrata Extract, Bromelain, Butylene Glycol, C13-14 Isoparaffin, Chamomilla Recutita (Chamomile) Extract, Citric Acid, Curcuma Longa (Turmeric) Extract, Emu Oil, Ethylhexylglycerin, Ethylhexyl Stearate, Glycyrrhiza Glabra (Licorice) Root Extract, Helianthus Annuus (Sunflower) Oil, Laureth-7, Magnesium Sulfate, Methylsulfonylmethane (MSM), Niacin, Phenoxyethanol, Polyacrylamide, Polysorbate-80, Potassium Sorbate, Sodium Polyacrylate, Tetrasodium EDTA, Tocopheryl Acetate (Vitamin E), Tricedeth-6, Zingiber Officinale (Ginger)Root Extract.
×
** Results may vary from person to person. Additionally, these testimonials are not intended to make claims that these products can be used to diagnose, treat, cure, mitigate or prevent any disease.