A PERFECT BLEND OF SCIENCE AND NATURE​
We understand Pain and the affect it has on your life. That's why we created a breakthrough formula from the extensive sources of Nature. The result is a pain relief cream formulation that overcomes pain and delivers lasting results. Using advanced technologies and through intensive research, we have come to develop an ultimate pain relief cream that will conquer your pain and exceed your expectations.​
WHAT MAKES TERRAFREEZE DIFFERENT?​
Terrafreeze™ contains not just one, but three active ingredients: Menthol, Methyl Salicylate and Histamine DHCI plus a proprietary blend of Arnica Montana and Emu Oil along with other potent botanical ingredients proven to work fast, giving you deep penetrating and soothing relief. This breakthrough formula came from thorough research and experimentation making it the most advance pain relief in the market today. ​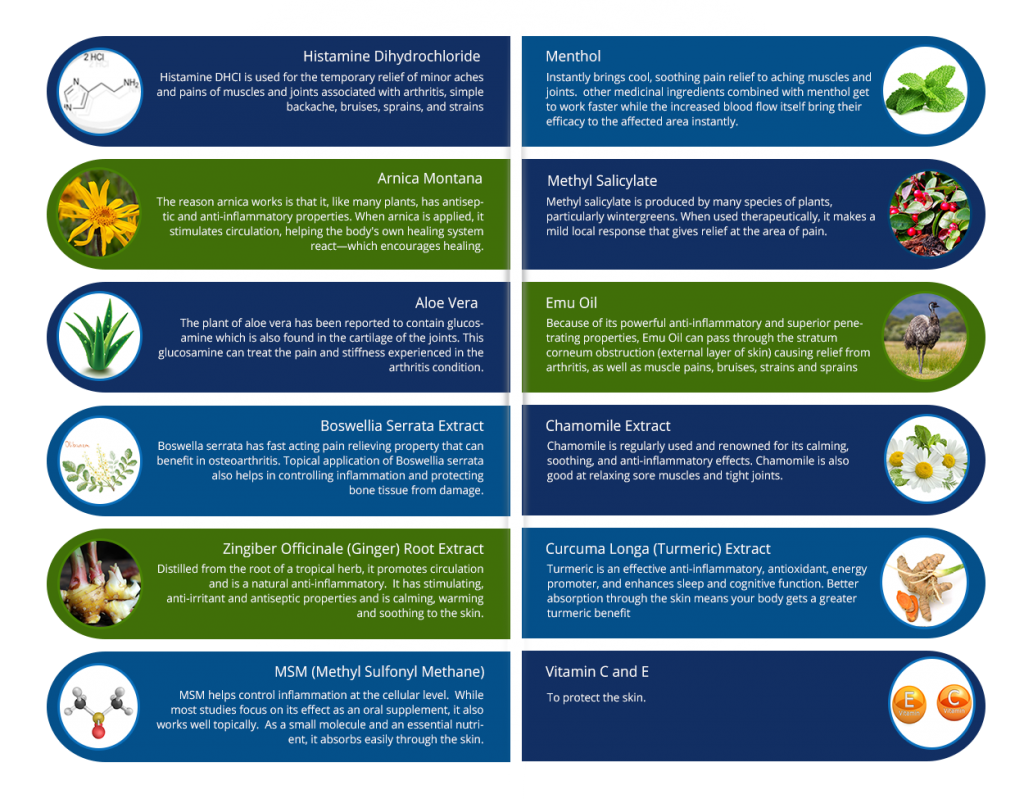 The 100% Money-Back Guarantee​
Buy Now with Confidence!​
If you feel anything less than absolutely thrilled with TERRAFREEZE™, simply return the product within 90 days for a full refund.​
There's absolutely no-risk in giving it a try. Because with TERRAFREEZE™, You have Nothing to Lose but Pain!​
BUY 2 GET 1 FREE OFFER
100% Money Back Guarantee
SPECIAL OFFER EXPIRES IN:
What People Are Saying About Us
Happy Users of Terrafreeze

I've tried a lot of pain creams but this one REALLY worked!​
I have carpal tunnel syndrome and recently started getting arthritis pain in my arm and shoulder. I was skeptical at first since I have purchased and tried almost every pain relief cream available. I was amazed at how fast this cream worked. My shoulder and arm pain has diminished and it's really helped with my Carpal tunnel syndrome. I am really glad that I tried Terrafreeze. I highly recommend this to everyone!





​

I'll certainly keep using Terrafreeze!​
I have tried a lot of different types of pain relief creams, usually with little to no results. This one actually works!! I have back pain, that seems to flare up at night when it's time to go to bed. I put this cream on and it relieved the pain quickly, allowing me to fall asleep. It smells like wintergreen lifesavers (which I love!). ​






Great product! It works as soon as you apply it. ​
My husband and I both use it for pain and stiffness. I use it on my shoulders and it gives me long lasting relief. It is very easy to apply and is very creamy. A little goes a long way. It's a good sized container and the smell is refreshing but not overbearing. Overall a great product!​






This cream works much better than the brands I've tried in the past.​
I have horrible joint and nerve pain that I try to avoid taking medications for. When I found out about this product , it appeared to be the answer to that problem. I have tried similar things at the store but they never worked very well. I was able to get the relief within a few minutes after applying the cream. There's no greasy residue and it smells really good. I will definitely be buying this again. ​